The Free Help Guy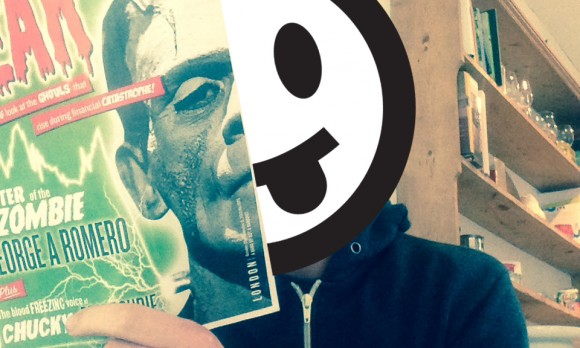 "Smilebombs" are landing all over town thanks to The Free Help Guy, an anonymous Londoner in his 20s offering free help to people in need. Figen Gunes tracks him down.//
"I'm both flattered and confused by the response my blog thefreehelpguy.com has received. I'm not doing anything new," he says, "as it's essentially just freelance volunteering. As time goes by I'm more and more glad that I've stayed anonymous because there's more freedom and no ego to worry about. I want 'The Free Help Guy' to be an idea and not a person.
"It's not altruism. Meeting amazing people, hearing about their stories and helping with their problems has helped me understand a whole new lot of perspectives. No one I've helped has gained from this more than I have," he goes on.
Seen a bit like modern version of an "Agony uncle", he's helped a lonely tourist to find her way around London, a teenager to get a ticket to a One Direction gig, a man to do some DIY, a Big Issue vendor to boost his sales, a son to search for his long-lost father and much more.
But the thing that got him excited was that other people wanted to help and with that connection, together he felt they could help on a far larger scale.
The Free Help Guy has an online community of 10,000 people following and supporting his journey. He is now looking into working with these people by hosting monthly campaigns.
His first campaign, named "An Eye For An Eye" helped 710 people have eye-sight saving surgery through crowdfunding a portrait of the human eye by London artist, Josie Eason. For November, he's launching the "#Smilebomb" initiative, encouraging people to leave smile inducing and inspiring notes for strangers in public places across London and around the world.
Although most of the help requests came online, The Free Help Guy even helped a Big Issue seller in Covent Garden during one of his free afternoons. Between Canadian vendor Neil and himself they sold 13 Big Issue copies in just over an hour and grabbed coffees afterwards to find out more about each other. "Neil's a real character. He wanted to see the world and is still pursuing his dream to do so. Last I heard he was in Austria with a new girlfriend." he adds.
"It's easy to say but far more people should buy the Big Issue not only because of it is brilliant cause but also because it's a really good read. The content is fantastic and I worry that people, like myself before I read my first one, don't properly connect with its ethos of 'journalism worth paying for'."
His anonymity has appealed to a new generation for whom communicating via a keypad and blank text box is the norm and he seems set to take this initiative to a far broader audience and form an army of creative thinking do-gooders.
Join in on the helping revolution by following The Free Help Guy on Twitter https://twitter.com/TheFreeHelpGuy and Facebook https://www.facebook.com/thefreehelpguy