Jenny McBain finds out about an extraordinary prison in Mexico where creative endeavour keeps violence at bay.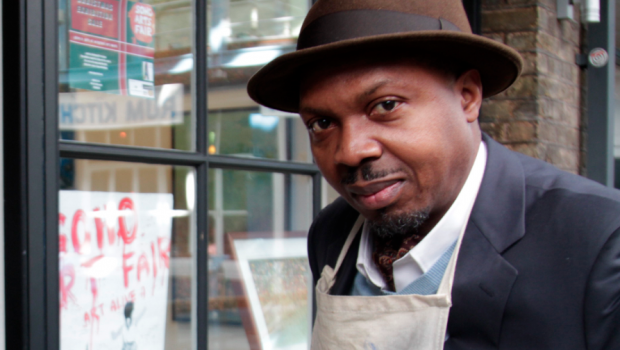 "I was in living Parker Street supported hostel. They call it the drugs den," 51-year-old artist Lanre Olagoke tells Danielle Aumord, as he explains how the charity 'Arts Alive' was set up. Olagoke began painting at the tender age of 5, and set up 'Arts Alive' as a prison and community based arts organisation in […]
Danielle Aumord visits Build On Belief to find staff and clients helping each other to move away from addiction.
By Jenny McBain // Not many approaches can claim success when it comes to rehabilitating young men who have been in serious trouble with the law.  A social enterprise based in Brighton is leading the way. Lucas Pyke is a smiling, self-assured young man who has recently enjoyed some time in Ghana volunteering on a […]
The young man stares at the mat in front of him. There are three columns on the mat representing: things he's coping well with; things that are going okay; and things he's struggling with. He is given a card denoting 'spare time' and is asked to place it in the most appropriate column. He ponders […]
By Jenny McBain Imagine an island populated by prisoners but light-years from the fortress regime of Alcatraz. It's a place where offenders undertake meaningful work in pleasant surroundings without the iron limitations of locks and bars. This place exists and it is in Finland. Finding an alternative to the current UK prison system is a […]
By Jenny McBain The Reverend Richard Burkitt is quite happy if people perceive him as being crazy. To him, Christianity is all about laying yourself on the line and helping people on the margins of society. The Rev, as he is known, has co-founded For the Right Reasons,a social enterprise in Merkinch, a deprived area […]

Prior to living at Oxford House, these six inhabitants cost the state over £1m in failed recovery programmes, criminality and illness. Tony hides his rollercoaster past beneath a boyish baseball cap and a matching grin.  He works 9-5 as an Alcohol Outreach Worker, and finds his work just as wordy and vague as his job […]