SCA Trafalgar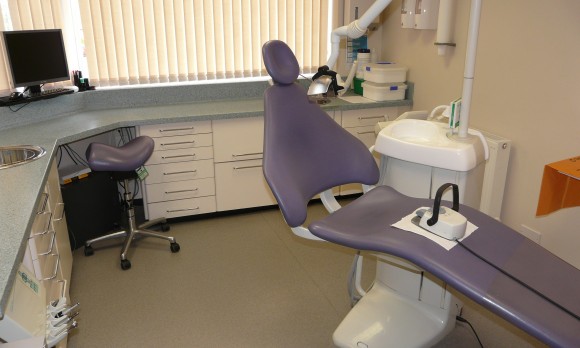 A healthy set of gnashers can mean a healthy community. Just ask dental pioneers SCA Trafalgar
Imagine you are in a job interview and your potential employer says: "And finally, can I have a look at your teeth?" Given the current strict guidelines in place in employment law, I don't think this line of questioning will be coming to a job interview near you very soon, but research does show that people with a good smile and nice teeth get better jobs.
However much we hope that isn't necessarily true and that appearance doesn't play too great a part in life, good teeth can certainly build self-confidence. And the poor health of gums and teeth is now known to have strong links to other conditions, such as diabetes and heart disease, due to the large numbers of bacteria that live in the mouth.
"Oh, good dental and oral health is absolutely crucial," says Matt Jarratt, Director of Social Enterprise Development at SCA Trafalgar, a social enterprise bringing dentistry to areas ill-served by affordable options. "It's absolutely true, if people have poor dental health their chances of finding work are much reduced, and their overall health will suffer. Oral health is a key indicator of the overall health of a community."
SCA Trafalgar runs six dental practices in the Dorset/Hampshire area, and are about to open a seventh in Swanage, an area that has had no NHS dentist's practise for the last two years. "The NHS opened a mobile service, basically a portakabin-style unit with one chair," Jarratt adds, "So people started travelling to Wareham or Poole, which is half an hour away." And some gave up going altogether.
SCA, based in Southampton, have a number of strands to their business and are committed to health and care, with 100,000 people a year coming into contact with their services through their community transport, dentistry, care and health and wellbeing businesses.
"Dorset and Hampshire are considered wealthy areas but this impression masks considerable inequality and there are pockets of deprivation," Jarratt goes on. "It becomes really important that there are organisations providing affordable public services because there are people that can't afford to pay the prices that some private providers set."
And the community-centredness of SCA's approach is obviously winning friends – and contracts. "Being a social enterprise is a real strength. People can see we're not in it for the money but we have a more rounded view of our role in the community as a health provider." Thus the new practise at Swanage has plans for an allotment in the garden for local families, and extended outreach programmes for local groups and schools, which will deliver health advice into the area.
Big Issue Invest were obviously impressed by SCA's interventions into areas of high dental need and have invested in the new Swanage operation, having previously invested in two other practises. "Teeth are often a barometer of the health of homeless people," says Nigel Kershaw, CEO of Big Issue Invest and chairman of The Big Issue, "so when we first invested in SCA in 2005 we felt there was a real affinity with The Big Issue. SCA Trafalgar help deliver health, confidence and dignity to people who otherwise would not be able to access dental care."
And this mission is delivered with a passion: "It's the people that make the difference, not the structure of a social enterprise," affirms Jarratt. "I'm thinking of the chief executive who founded SCA and our current chief executive, who are motivated by achieving positive social impact."
Which leaves one final question for Jarratt: how are his teeth? "People keep asking me that!" he laughs. "They are fine thanks, no fillings yet."
One business – and one Director of Social Enterprise Development – with a clean bill of health all round.