CoolTan Arts, Life After Richard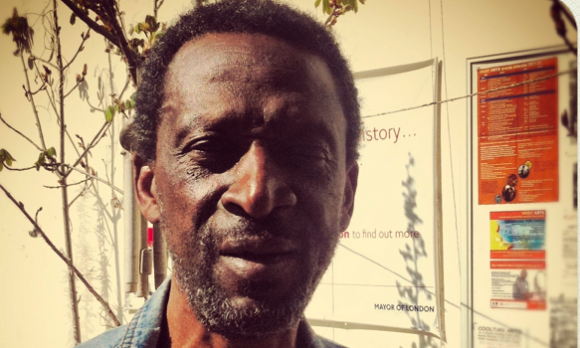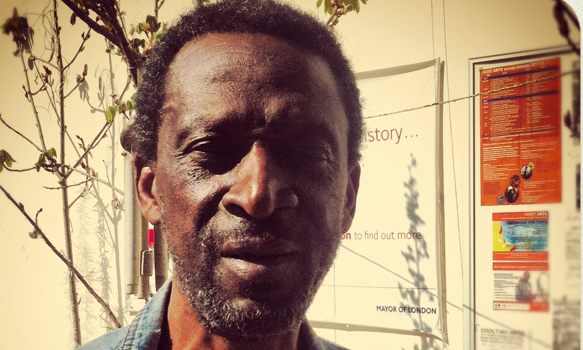 After the shocking death of volunteer Richard Muzira, Figen Gunes talks to founder Michelle Baharier about his impact and the role of volunteers in general.//
In the middle of a new art exhibition called Hope sits a tribute book to CoolTan Arts volunteer Richard Muzira, who died aged 61 in a bike accident in London on November 18 following yet another collision between a cyclist and a lorry. At the time, Muzira was the sixth cyclist to die in London in a two-week period.
"Richard was pivotal to our services as he had run a lot of our media to professional standards to showcase our groups," says Michelle Baharier, chief executive of CoolTan Arts, who first heard of Muzira's death from the Evening Standard. "When somebody dies and they are not very well, you have an opportunity to say a goodbye… it is just a very big miss in that way. Especially, when Richard was such a good company," adds Baharier.
A prestigious civic award-winner from Southwark Council for his community work, Richard was a much-loved figure at CoolTan. "I have a lot of good memories of him," says Baharier. "He was a strong supporter of feminism. We started International Men's Day and Richard said Gentlemens' Clubs exist for them so there was no need to organize anything. I was trying to argue actually working class and vulnerable men don't have access to those places. He wasn't willing to have a Men's Day. Sadly, he lost his life a day before Men's Day," adds Michelle.
Known for his amazing laugh, Muzira helped a film to be made on personalization in mental health services to apply for funds from the Health and Social Care Voluntary Fund. He trained other volunteers in film-making as he had a Masters degree in film. He prepared films of different groups at CoolTan, such as poetry, textile & fashion, cooking, IT and Photoshop, to showcase each group. Having joined the charity in 2008, his movie Innovation In Mad Culture won an award from Bank of America – he donated his £3,000 prize money to CoolTan Arts in typically understated fashion.
Before coming to the UK, Muzira was a radio presenter in Zimbabwe. "He was put in prison by the President Robert Mugabe because of his leftwing rock 'n roll show," says Baharier. "Nothing stopped him. He gave radio show training to CoolTan volunteers as well as staff on how to prepare jingles and put together content to have shows on the experimental radio station Resonance FM." He also designed the CoolTan website. "Expressing myself through art is better than pills," Richard told Answers From Big Issue last year in an interview and emphasized the importance of social change through art.
"Since the government cuts, our numbers have escalated from around 850 people every year to 1,743 people last year who wanted to use CoolTan," Baharier goes on. "That's more than double. We receive people from mixed backgrounds and situations. The majority of people don't have access to support and lots of people lost their jobs who could quite easily end up in a breakdown. Ordinary unemployed people are threatened by workfare arrangements which causes awful lot of anxiety. Somebody suffering from asthma feared for their benefit cut after being sent out to work in a rubbish tip. Vulnerable people are forced to work in unsuitable environments, which is alarming," she says.
The Hope wall and  exhibition were created after government cuts at the CoolTan centre in Elephant and Castle. CoolTan serves people with a variety of expressions of mental ill health – for example, one service user had the habit of nibbling at their own skin. They would chew the top layer off. CoolTan gave them a notebook to carry and encouraged the habit of sketching and scribbling when they get the urge to gnaw. Baharier believes such solutions can only come about through organisations like hers taking a very individual approach because mental health is such an individual thing.
CoolTan began life in a squat in 1991 in a sun-tan lotion factory in Brixton when the lotion was called cooltan. It gave the inspiration to the organisation's founders as the name is a bit Dada-esque and doesn't have an immediate meaning. The meaning of their mission though, remains clear: through the tough times, as CoolTan are experiencing now, they are interested in social change, and helping people get through their individual struggles, through art.
Richard Muzira's funeral will take place at 10am on Wednesday 4th December at Honor Oak Crematorium, Camberwell New Cemetery, Brenchley Gardens, Camberwell, London, SE23 3RD.
Richard's family have requested that donations be made to CoolTan Arts in Richard's memory:
http://www.justgiving.com/RichardMuzira